Parking
Toll booth
Toll booth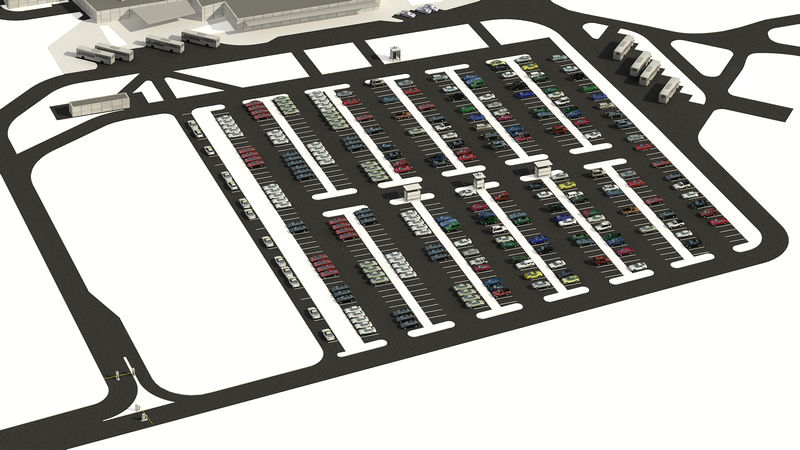 Parking price calculation
Price for parking is:
120,00 kn*
* Notice: The calculation is informative, and we are not responsible for the possible variation in the actual calculation for billing of parking.
At Zadar Airport there is an open space parking lot with 591 parking spaces available to you.
Number of parking spots
Cars 366
Rent-a-car 160
Taxi 41
Handicap spots 16
Buses 8
Payment
You check in at the entrance ramp by pressing a button on the ticket machine. You will receive a ticket marking the time of entrance and then park your car. On leaving Zadar Airport you will insert the ticket into the machine for paying parking fee. After completed payment you will get the same ticket back which you insert into the machine at the exit ramp with the bar code facing upwards.
The previous actions will activate the ramp, lifting it upwards and you will be free to leave the parking lot.
Price list
| Description | Price (HRK) |
| --- | --- |
| Car parking | |
| 10 minutes free of charge | - |
| Parking by hour: | |
| 1st hour | 25,00 HRK/per hour |
| 2nd hour | 15,00 HRK/per hour |
| 3rd hour | 10,00 HRK/per hour |
| Each additional hour | 5,00 HRK/per hour |
| Lost ticket | 1.000,00 HRK |
| Monthly rent | 2.000,00 HRK/per space |
| Semi-annual rent | 9.000,00 HRK/per space |
| Annual rent | 14.000,00 HRK/per space |
| Annual rent for the other employees and companies at the Airport | 2.000,00 HRK/per space |
Daily parking tickets are not available.
After payment you have 15 minutes to leave the parking lot
VAT is included in the above prices
Zadar Airport does not take any responsibility for possible loss, or damage of vehicles or objects from them
Charge of parking services shall be performed as follows:
- in cash (HRK)
- credit and debit cards
If you need an invoice, please send us an e-mail to parking(manki)zadar-airport(tocka)hr.
Prices are valid from March 17th 2022.