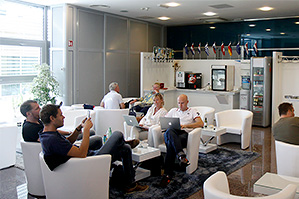 Zadar Airport now offers to all its customers the service of free wireless Internet access (Free WiFi HotSpot).
The system enables the passengers to have access to Internet from any part of the airport!
All you have to do is find on your device the SSID Zadar Airport (free) and after that the interface for access to Internet will appear in the web browser.